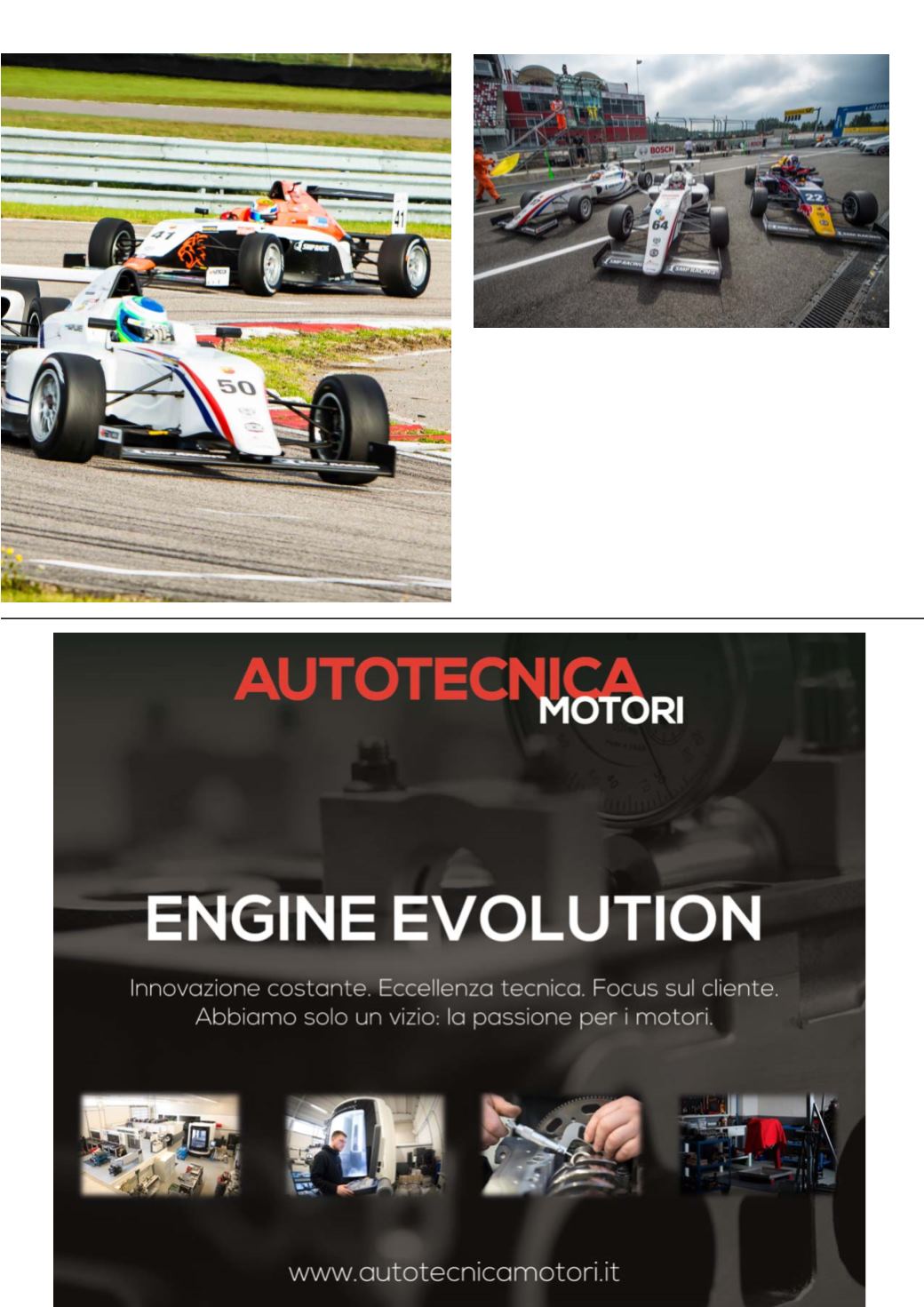 The "best of the rest" was Russian Aleksandr Vartanyan, who
also competed in the Italian F4 championship and took third
place in the championship thanks to his many points
finishes. His win at Ahvenisto, in the final race of the year,
served as a well‐deserved reward for his great effort. Rasmus
Markkanen led the Finnish contingent, beating Tuomas
Tujula and his twin brother Roope.
The experience with the NEZ championship led to the
creation of a new Spanish series, using the same Abarth‐
powered Tatuus machinery with Hankook tires. In this case
though, teams came into play with the addition of MP
Motorsport, Drivex and Double R. Once again, it was
Verschoor to dominate the scene, capping an outstanding
debut season in perfect style.