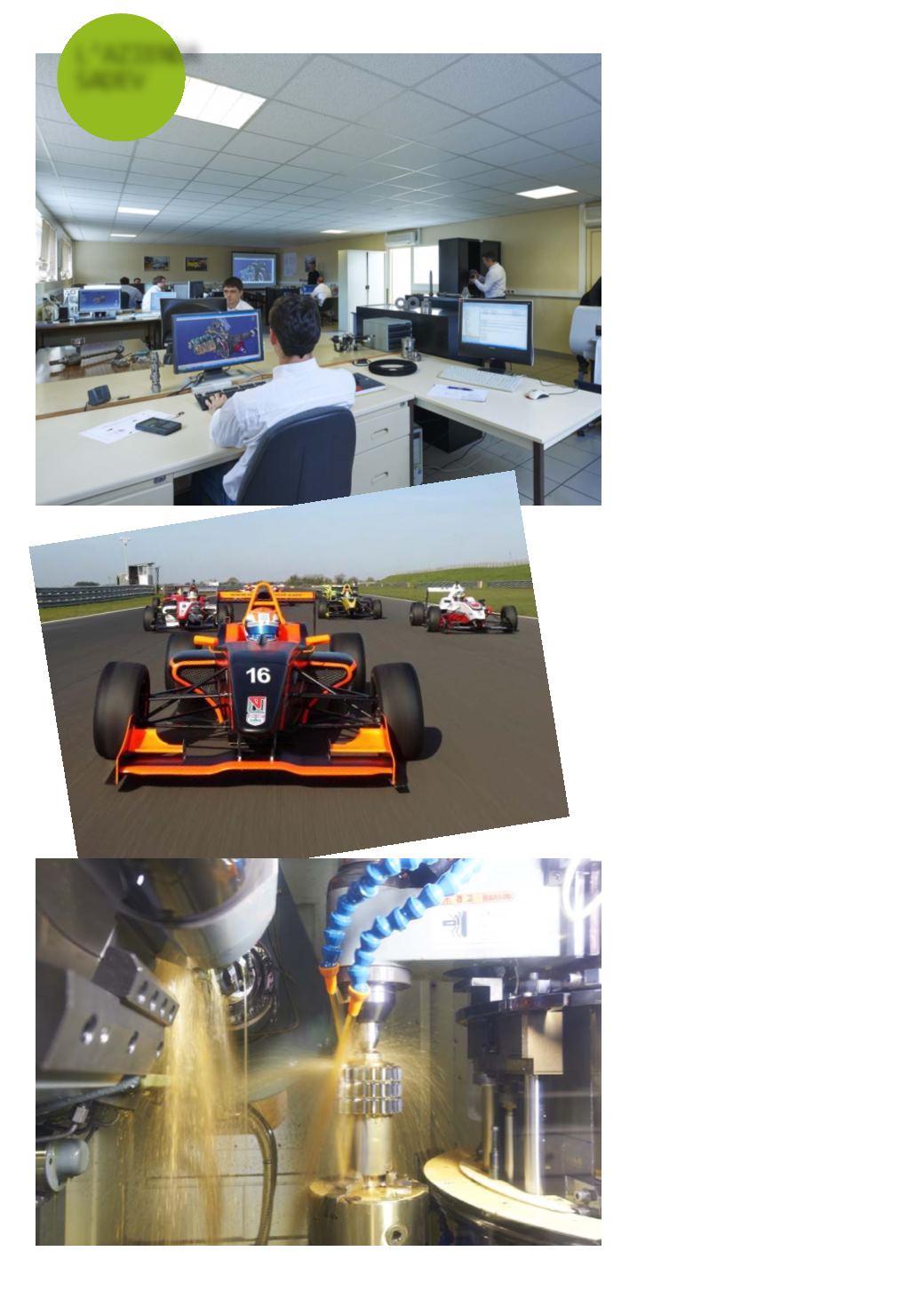 30
It is really a full‐scale commitment. Can
you provide some numbers? How many
people is employed?
«Today Sadev employs 250 people and we
deliver 1500 transmissions every year. Every
single product is built in our 6000‐square
meter facility. We also have 16 commercial
representatives around the globe».
What are your most innovative
technologies?
«Every product is designed in our R&D
department which consists of 12 people
and uses highly‐sophisticated tools like the
Finite Element Calculation type software.
The rest of the production process happens
in the factory. In addition of standard
steel manufacturing like turning
and milling we do our own heat treatment,
gear cutting and grinding on top level CNC
machines. Also we do electron beam
welding, drilling, polishing, shot penning.
Our transmissions are eventually assembled
and tested by our technical staff, 14 people
in total».
When and how your collaboration with
Tatuus start?
«It started with the Formula Renault 2000
project. And from that point on we worked
together on all their key projects including
Formula Abarth, Formula Renault 2.0,
Formula Masters and Formula 4».
What is the most positive aspect in you
collaboration?
«We like how Tatuus works. They are
similar to us. Customer satisfaction is our
number one priority and to achieve that we
must provide the best overall package.
That means to deliver products that are safe,
reliable, efficient performance‐wise
at a reasonable cost. Our collaboration is
based on mutual trust and respect.
That means we can provide the customer
with high‐quality products.
Which other services do you provide to
the customers?
«Basically we take care of everything that
can help the customers to take the 100
percent of our products.
That includes technical advice, assistance,
and stock monitoring so we are sure we can
deliver the spare parts quickly, in time for
the next race».
What is your most important challenge
in terms of the future?
«For Sadev, the challenge is always the same.
Aim for the best service and leave customers
satisfied».
L'A
ZIENDA
SA
DEV