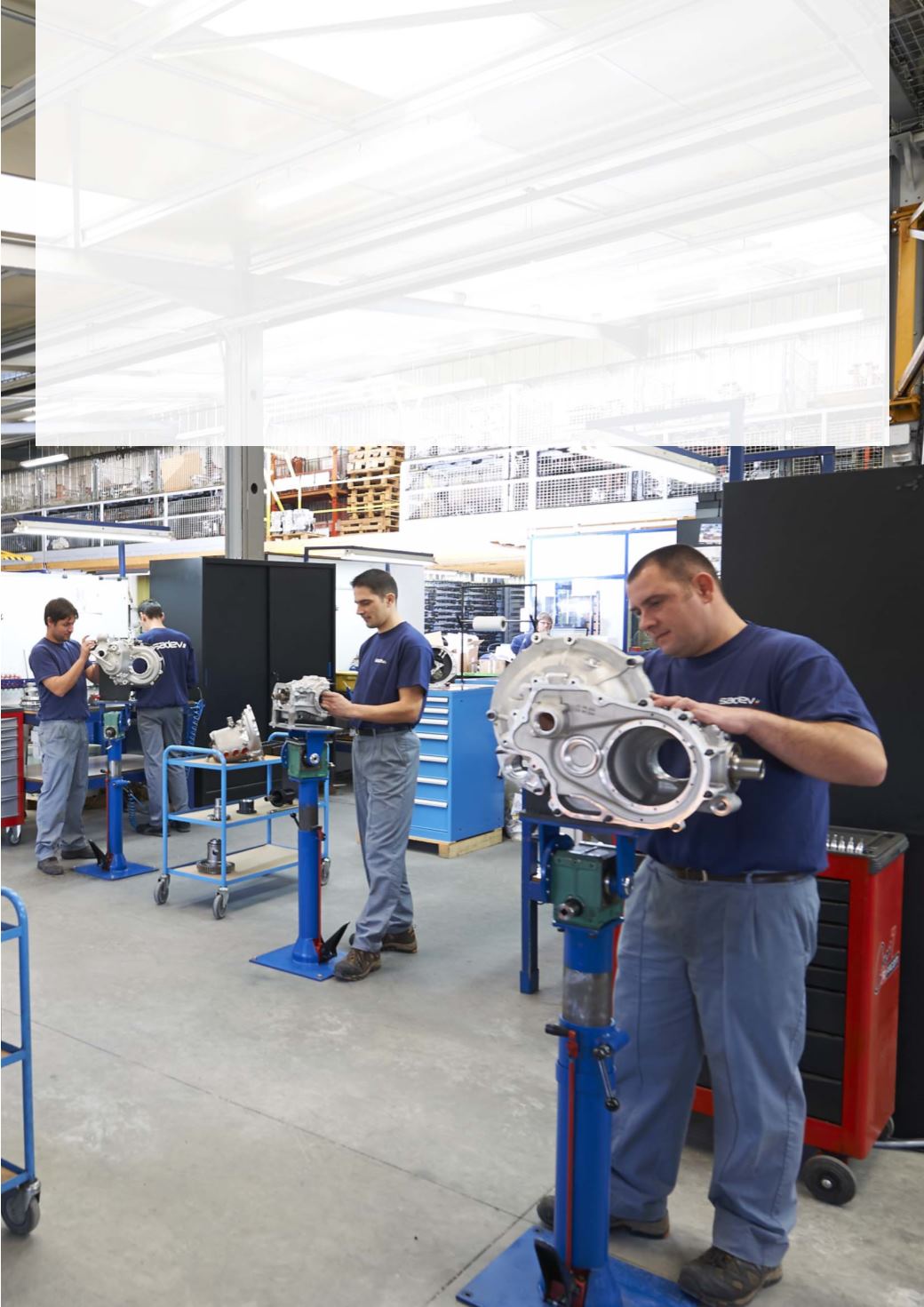 29
Starting from a small shop and from the passion of founder Vincendeau for cross racing, Sadev turned into a
world leader in the production of racing transmissions and sequential gearboxes. It was a challenging and exci‐
ting run for the company, which now has 250 employees and supplies some of the world's most important
manufacturers in several racing championships. And every kit is 100 percent made in‐house. The relationship
with Tatuus ‐ as explained by Marketing Manager Gaëtan Godard ‐ relies on a common philosophy: satisfy the
customer's needs providing high‐performance products at an affordable cost
How did Sadev start?
«The brand was registered in 1974 by Mr. Vincedneau, who owned a
transmission shop serving the local industry. He had a strong love
for KartCross and AutoCross and, after some up‐and‐down
experiences due to trasmission woes, decided to build a gearbox kit
on his own. And it worked really well. He quickly started to receive
orders and that led to the full‐scale debut of Sadev in motorsport
competition. At the start of the nineties, Sadev became involved in
its first collaboration with Renault, and in 1996 the first real product
line was launched. In 1997, the Sadev brand appeared for the first
time as a manufacturer of sequential gearboxes. From that point on,
it all escalated pretty quickly with the involvement in many
prestigious programs including WRC, WTCC etc».
In which series are you currently active?
«Sadev is part of a number of motorsport operations. Thanks to our
wide range we can satisfy the needs of private customers as well as
world manufacturers in world‐class series. Our categories are very
diversified. For example, I can name Formula 4, WTCC, WRC, Dakar,
RallyCross, AutoCross, GT, hillclimbing, VdeV, regional and ice
Rally»
