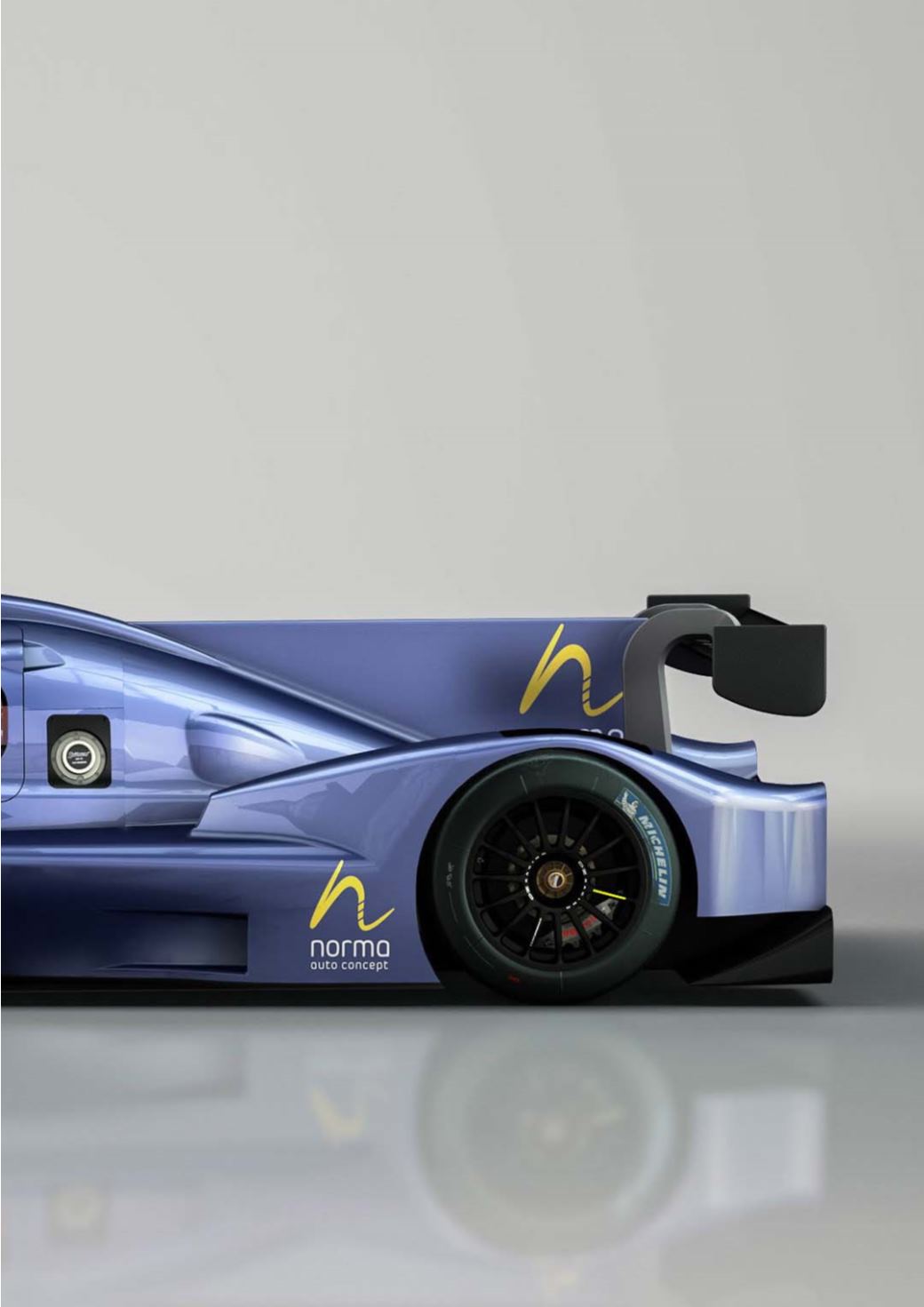 27
by Stefano Semeraro
The new challenge for Tatuus in prototype competition will
be a… French beauty. Namely, the Norma M30, an LMP3
car set to be on‐track in 2017 to battle with Ligier, Ginetta,
Adess and Ave‐Riley. It is an exciting project which started
with a cooperation request from Norbert Santos, who
manages the French company and contacted Tatuus for a
joint effort aimed at producing a fully‐competitive car to
take on the new ACO class at international level. «It is a
really important commitment for us», confirmed
Gianfranco De Bellis. «First, because we are immensely
delighted that it was another manufacturer to contact us.
And second, because we underwent the design study with
the utmost commitment and attention to detail». From the
CFD design to the mechanical parts and, «Even more
important, the aero side, on which we went for some deep
research. We have been working on this project for more
than one year and we're really satisfied with how clean the
lines are». As traditionally happens with all Tatuus cars, the
M30 joins performance and functionality (especially in
terms of cockpit comfort and visibility) with state‐of‐the‐
art safety. It is currently the only LMP3 car that respects
the 2017 LMP1/LMP2 rules, and the Norma WT chassis
provides absolute protection thanks to a strengthened
driving cell. The M30 was informally showed to
motorsports insiders during the Formula 1 GP weekend at
Austin, and will be launched in the next few weeks. «We
already got in touch with several American customers»,
explained Norbert Santos, «And we prepared the car really
early to give every owner the chance to put get good
mileage down before the start of the new season». Among
European teams, TDS Racing already announced they will
field the new car».