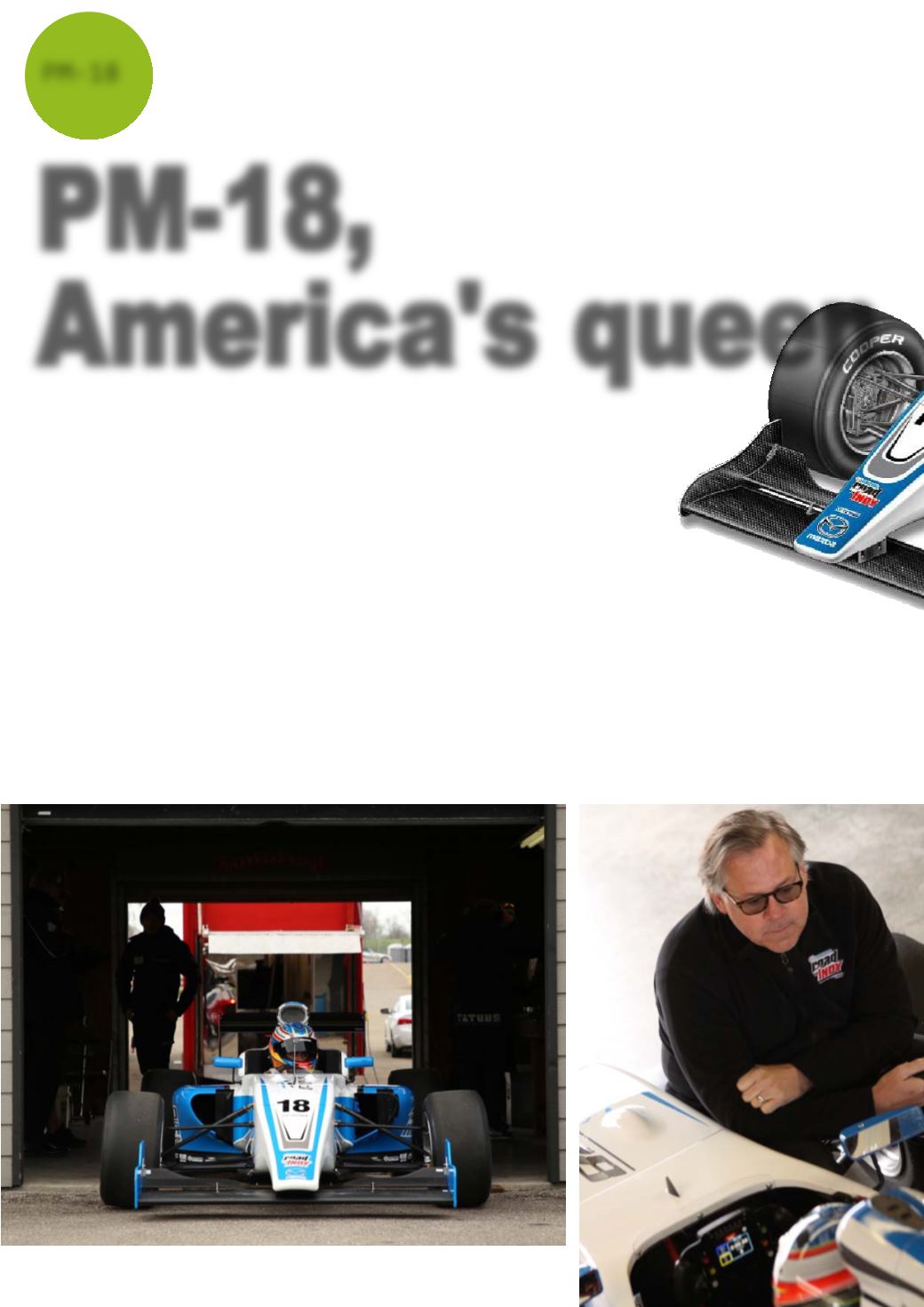 Mazda Road to Indy is a successful ladder where Made in Italy i a major
part into play. In the two series at the top of the open‐wheel system,
the chassis are provided by Dallara while in the two initial steps, Tatuus
is the leading character of the entry‐level USF2000 and, starting from
next season, of ProMazda. The latest product developed by the Italian
factory is the PM‐18, which will bridge between USF2000 and
IndyLights. Presented last December, it's now ready for testing.
The PM‐18 replaces the aging Elan Pro Mazda introduced in 2004 and
is set to redefine the parameters of the series. And that works terms of
costs too, considering that the new car uses the same chassis of
the already‐impressive USF2000. The safety‐levels are the ones
mandated by the FIA standards including anti‐intrusion lateral panels,
front and rear crash boxes, the Hans device, wheel tethers and some
additional measures for racing on ovals. It's a state of excellence in
terms of technology including upgrades, compared to USF2000, like a
2‐plane rear wing, a front wing with adjustable flaps studied for
ProMazda and other components. The engine is a 2‐liter Mazda
MZR‐PM18 with 275 horsepower, developed by Elite engines with a
4
PM‐18
PM-18,
America's queen
The Tatuus PM‐18 racecar completes the renewed Mazda Road to Indy
presented by Cooper Tires ladder. It will mark a step forward
in terms of performance while retaining the same safety standards
of the smaller USF2000 car with an eye on cost control.
Already on‐track for testing, it already impressed in the USA
Scot Elkins
project manager
Pro Mazda