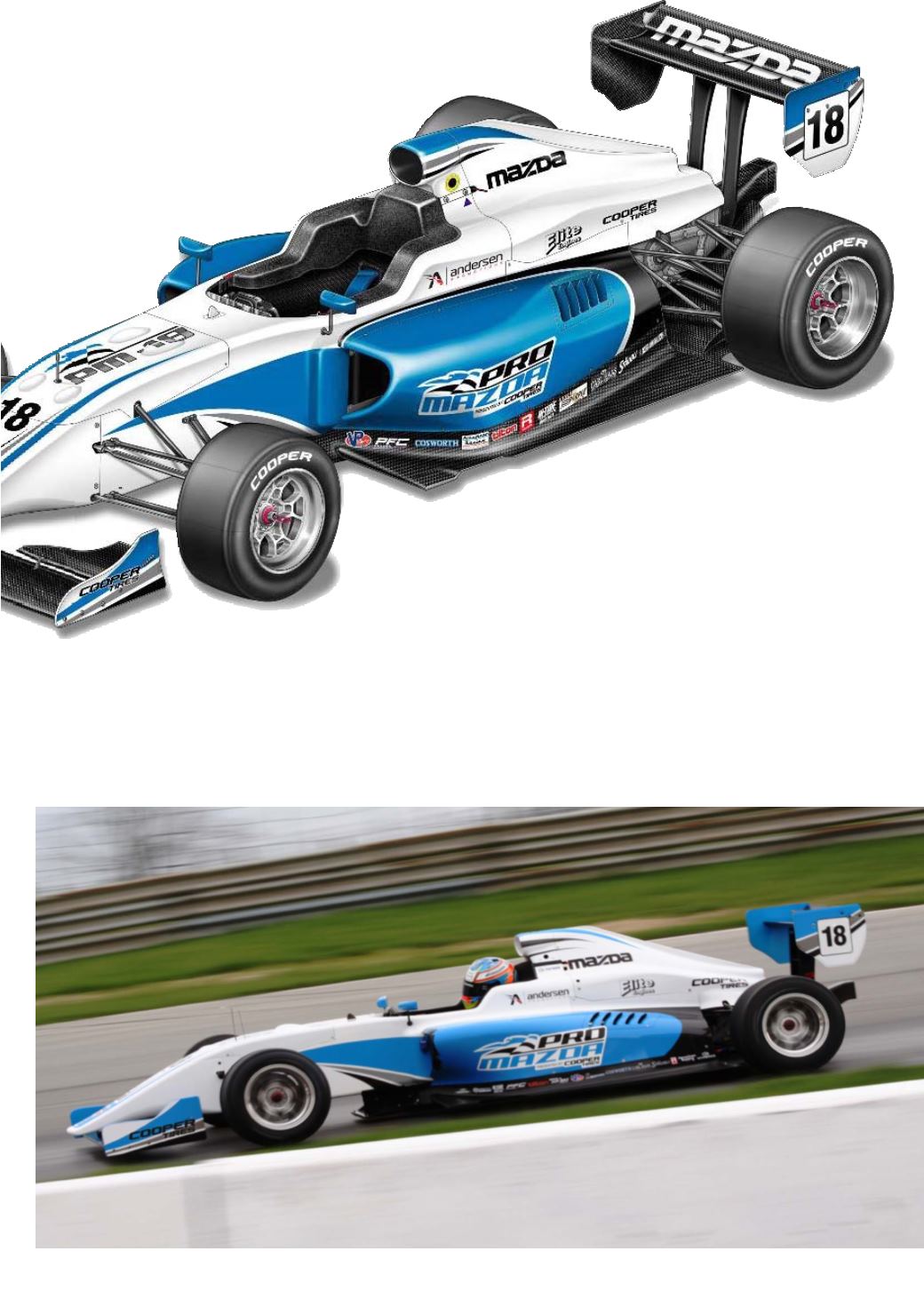 Cosworth SQ6
ECU and six‐speed SADEV SL82 plus limited slip
differential.
«It's a huge leap forward», explains Scot Elkins, Pro Mazda and
USF2000 project manager «and it's based on everything we did until
now. The performance level will be pretty superior compared to
USF2000 and that will be key to enable a smooth transition towards
IndyLights. The pillar of the whole ladder is the use of financial
incentives provided by the promoter during the transition year,
including a scholarship for IndyLights increased to 200.000 dollars for a
total of 790.300 dollars, plus other incentives (Cooper Tire award and
an entry award) that brings the total scholarship to 1.1 million dollars.
The top three finishers will be granted a test day in IndyLights and the
best rookie will receive a Mazda roadcar. «The PM18 is beautiful to
watch», said Chris Pantani, events manager of Cooper Tires, the
company that is supporting the whole ladder. «With the launche of the
new IL‐15 and now the arrival of USF‐17 and PM‐18 the Mazda Road To
Indy Presented by Cooper Tire is now completely revitalized».
5