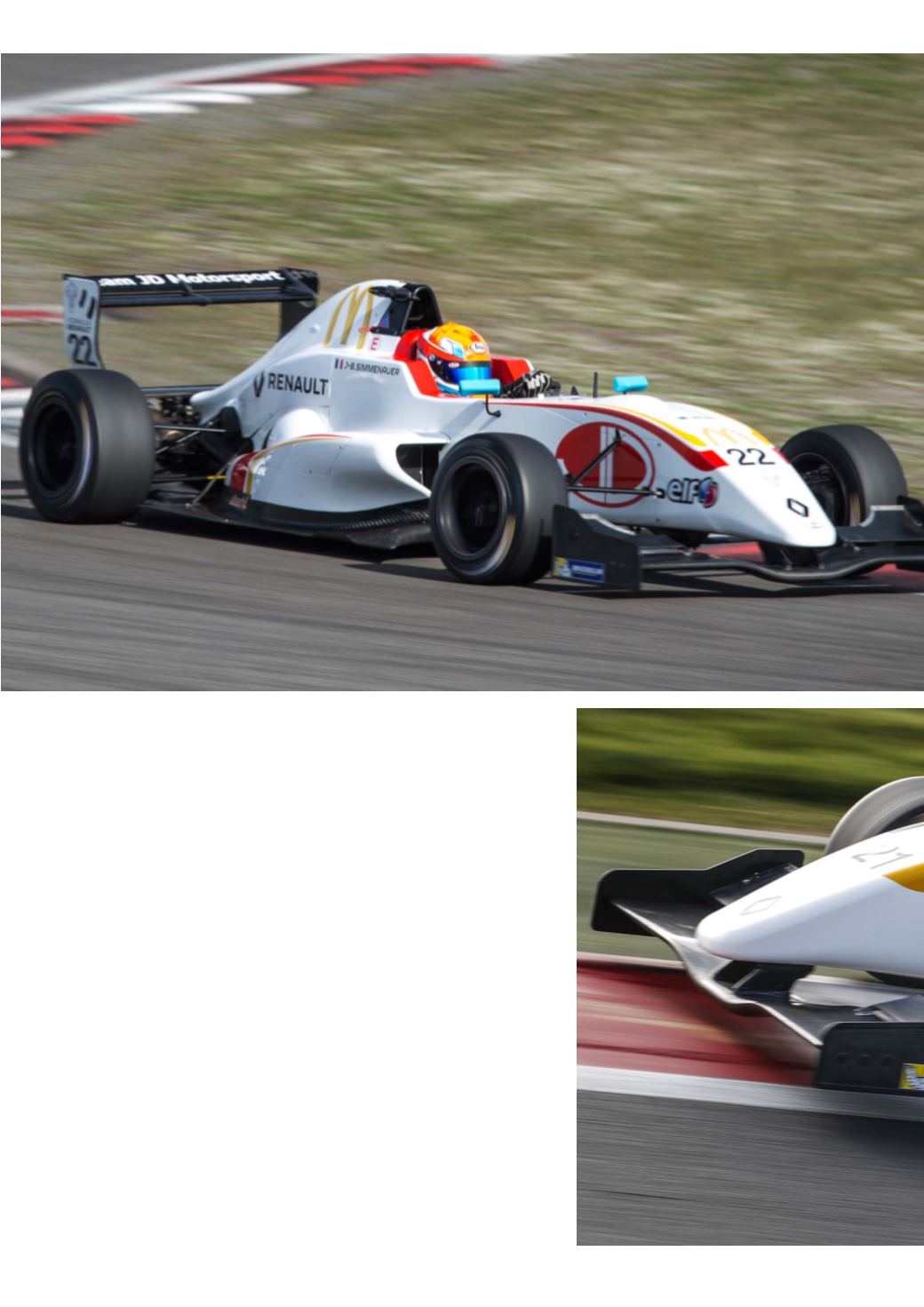 26
Which are the aspects that were improved?
«First, an increase in terms of number of races. Renault set a cap to seven
rounds for Eurocup, NEC and ALPS. So they decided to increase to 10
enabling drivers to be less dispersive. Before they lined‐up in more
Renault championships, European or not, to add more races. With 10
rounds and double or triple races, things change. Then, who will want to,
will be able to add a NEC race will be able to do. The schedule is great, we
will be going on a lot of tracks with ties to Formula 1 and in terms of a
driver it's really important to know all the tracks that you will line‐up on
in the rest of your career. We will be at Monte‐Carlo and also at Pau, a
benchmark in terms of European Formula 3. Another aspect is the
increased social network presence of Renault. It's an interesting aspect,
considering that the drivers of this series are really young and constantly
online. It's necessary to be on Twitter and more. Not only for those who
are already in Eurocup Renault, but also for people who is still not there».
You spent a lot of years in the Renault environment and that means
a long relationship with Tatuus...
«Tatuus is Renault, nothing to say. It was decided to carry on with this car
until 2018 to enable team to avoid heavy investments in a difficult
economic environment which might turn into a problem. The current
Tatuus might have five years on its back, but it's still a great car and the
Italian manufactured brings new updates every year to improve the
product. For example, this year we will have a small fixed camera that will
enable the teams to monitor every situation, also helping the stewards. I'd
say that the package of car (Tatuus), engine (Renault) and tires (Michelin)
is the best available».
Jean-Baptiste
Simmenauer
Sun Yue Yang