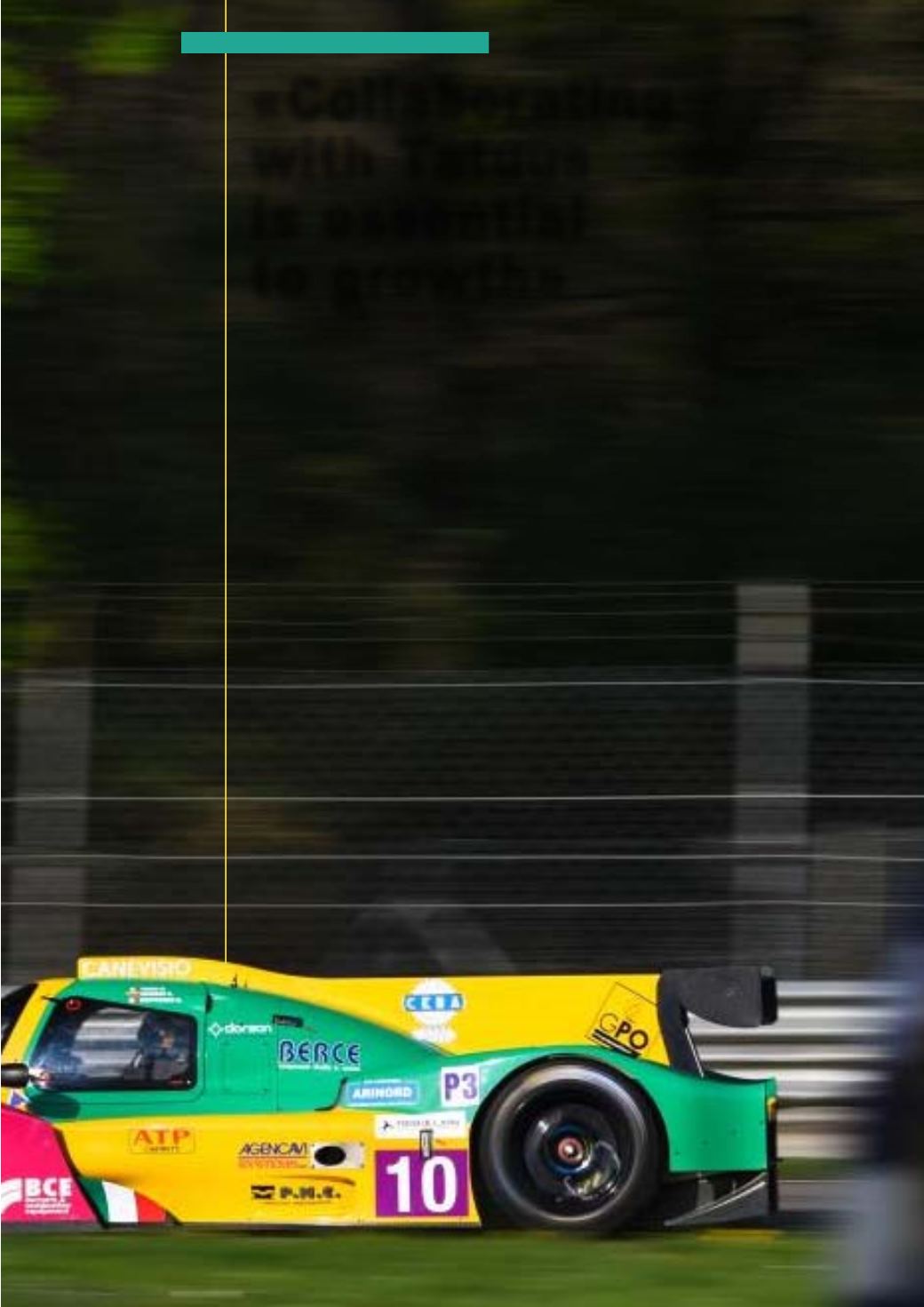 29
«Collaborating
with Tatuus
is essential
to growth»
Federico 'Jerry' Canevisio, together with Giorgio
Testa, is the true heart and soul of Oregon Team.
The Italian squad will take part in the 2017 ELMS
with the Norma M30. We talked with him after
preseason testing in Monza and before their race
debut.
«We sought a long‐term program, minimum two
years, and we won't hide the truth. We want to
win races and championship titles. One year will
serve as a training ground, the second to go for
the win. This is our first season so we are ready to
face every circumstance, we know the issues that
might arise. There is still a relationship with the
manufacturer to focus on, but 20 days more or
less on the schedule are certainly not making a
difference today».
How did the Monza testing go?
«We did not face a single technical issue so we
are extremely satisfied. Many solutions were
tested and the outcome was really positive. Sure
we would have preferred to do some additional
laps. Let's say we will still be inexperienced at our
first race. For us it will be a long distance test.
Hoping it won't rain."
Why did you choose Norma?
«We chose the Norma M30 mainly because
Tatuus was behind it. The opportunity to
collaborate closely with the enginering company
that designed and marketed it will make us grow
up quickly, we're sure. I really thank the men
from Concorezzo and I'm sure we are going to
have some great satisfactions. It's still early to
appreciate its advantages. The car started well as
a baseline and everybody agreed on that. Only
one test is still too early to understand it deply.
This is the goal we have for the round in the
UK».
You will have a line‐up including Andrea Roda,
Andrés Méndéz and Dario Capitanio: what are
the expectations?
«We have a very well‐sorted trio. There aren't
famous names but it's the right way to go at the
first year in a new series for us, with many
variables to test. We rely on one of the quickest
bronze driver available on the market and two
reliable and consistent silvers. It's an adequate
choice considering the goals we have set for 2017,
in a season aimed at making experience».
Federico 'Jerry' Canevisio