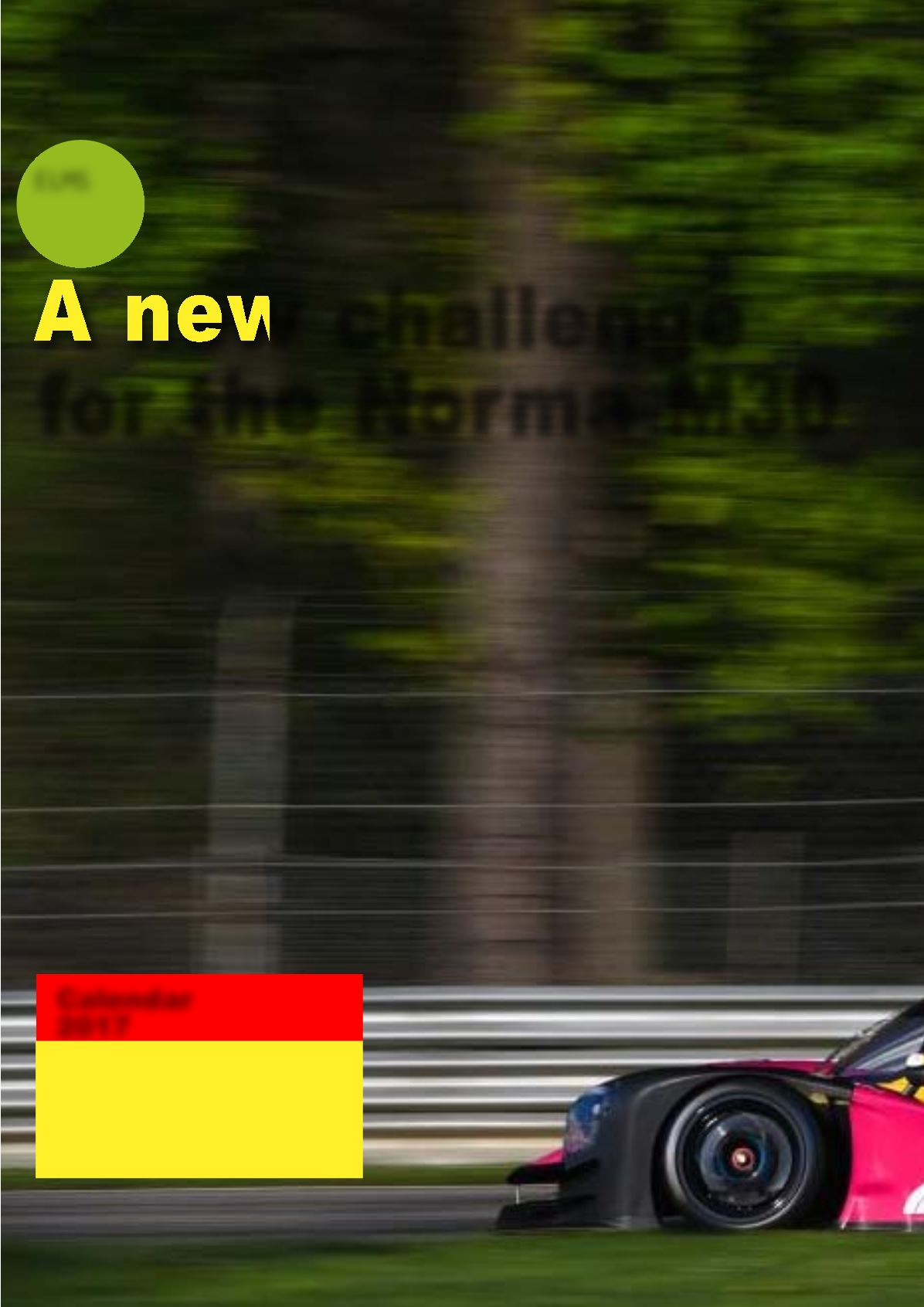 28
A new challenge
for the Norma M30
ELMS
The prestigious European series has a 36‐strong roster for 2017
with interesting technical contents including the debut of the
Norma M30 racecar, developed jointly with Tatuus
The European Le Mans Series is ready for its 2017 debut next weekend at Silverstone. There will
be 36 teams on the entry for the prestigious continental endurance series. The LMP3 class,
welcoming the brand‐new Norma M30 designed in collaboration with Tatuus, will be the most
populated category with 16 cars. A small step back which will be compensated in the 2017 ELMS
by the addition of more teams expected along the way with part‐time programs to test their new
cars. The LMP2 cars also left a strong impression with their new chassis and more powerful
engines, promptly surpassing the 300 km/h barrier (the fastest man was James Allen with the
Graff Oreca 07 at 314.9 km/h. It was the same speed of the LMP1 cars of the previous era at the
2008 1000 Km of Monza).
In LMP3, the Italian banner will be held the Oregon Team. They will be challenged by top
international squads, like the one owned by former soccer World Cup winner Fabien Barthez,
partnered by ex F1 driver Olivier Panis. In addition to the management duties, Panis will also race
in LMP2 with another team.
During the March 21st shakedown at Monza, it was Andrea Roda to get a first taste of the Norma
M30, logging a fair amount of laps in front of the technical staff of the French manufacturer. In
preseason testing, held at Monza on the following week, the car was shared by series rookie
Dario Capitanio and Andrés Mendéz.
Calendar
2017
15/04 – Silverstone (UK)
14/05 – Monza (Ita)
23/07 – Red Bull Ring (Aut)
27/08 – Le Castellet (Fra)
24/09 – Spa-Francorchamps (Ola)
2 – Portimao (Por)