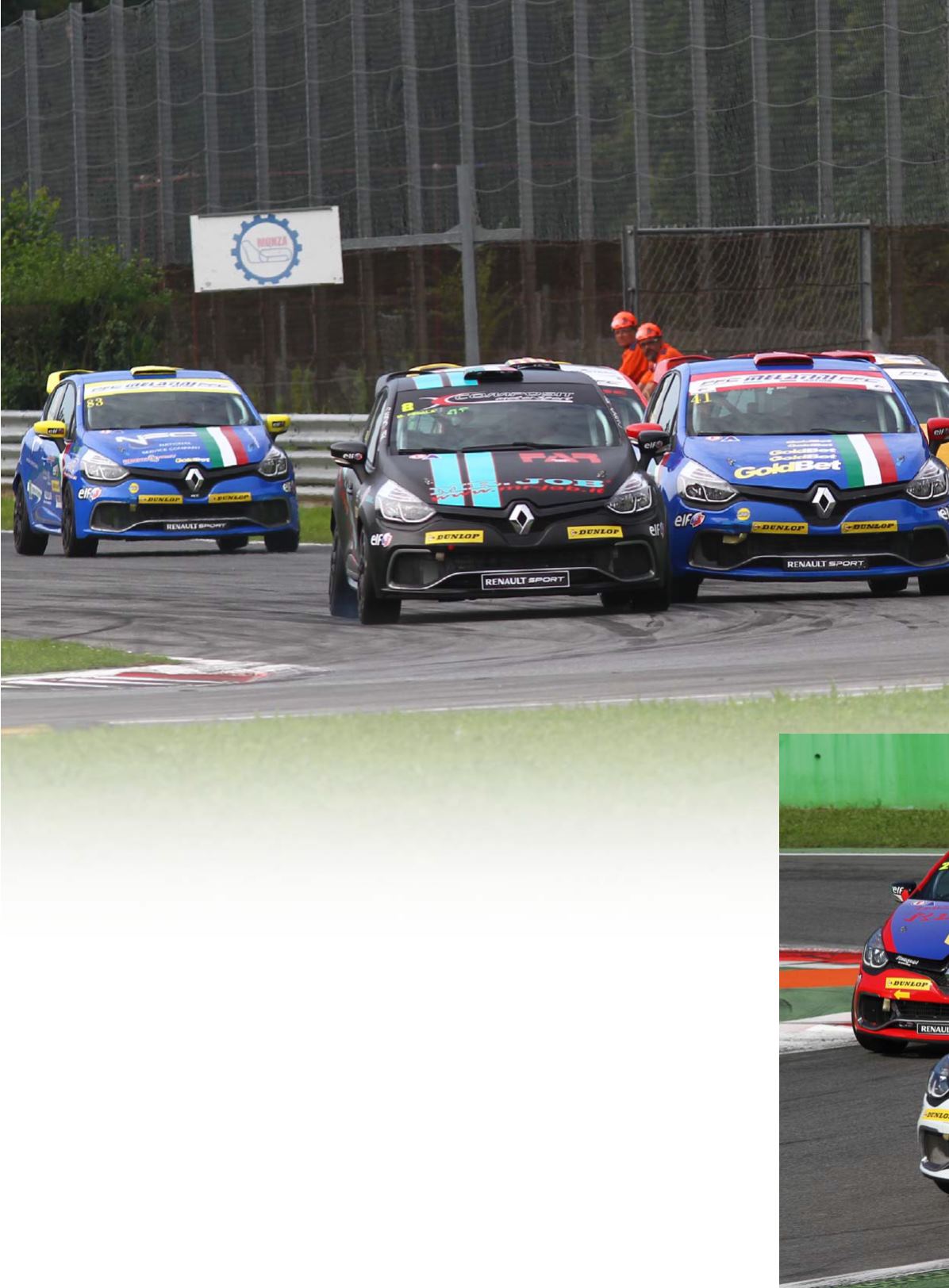 And Monza was the perfect example for that, as
Pulic's name was the first and strongest to emerge
between the straights of the Italian Cathedral of
Speed. The Croatian faced a stunning breakthrough
there. On Saturday, an early roll put his whole
weekend in jeopardy, but the disaster was averted
thanks to his mechanics. The Lema Racing staff were
phenomenal, managing to bring the Clio back on-
track. And despite the few laps turned, Ivan qualified
the car in seventh place. Then, on the following day,
the Croatian was in the hunt and fought his way to
top, taking the lead within a four-car pack. Nogues
was in front from the pole, before losing it in
succession to Iacone (Esseorse) and Massimo
Ferraro (Melatini Racing-Veregra Competition). Then
Nogues stoke back. With 12 minutes to go,
Massimiliano Pedalà, Melatini and Pulic caught the
three frontrunners. First, it was Pedalà to hit the lead
on lap 8, while Ferraro suffered from a puncture
following to a contact and retired due to the
consequent spin. With 2 minutes to go, Pulic cruised
to the lead before being nipped to the line by Nogues
in a dash that featured four cars covered by less than
0.7 seconds. The Spaniard was later penalized 25
seconds though due to an irregular manouver,
handing the victory to Pulic. On the other hand, the
Rangoni driver, who proved to be the fastest driver of
the pack, rebounded with a win in Race 2 and that
glory also propelled him to the championship lead.
Daniele Pasquali was the initial leader from the
reverse grid, but Massimiliano Danetti (MC
Motortecnica) leapfrogged him before Melatini did
the same on both. At the start of lap 2, Nogues finally
went into the lead while Pedalà gained third place.
Unfortunately, Pasquali was involved in a contact
with Pegoraro and was assessed a drive-trough
penalty. In the meantime, both Puccetti, who had a
rear suspension issue, and Lorenzo Nicoli had limped
back to the pits. While Penalà slipped back to 5th,
the fight for third place involved Pulic and Ferraro,
with the latter involved in a spectacular recovery from
the back of the pack. Pulic prevailed at the photo-
finish as he took second place away from Ferraro,
while Nogues ended his day at the front, almost
After two very exciting races, it's clear that there's
plenty more to come. Especially now: every points
will be key and no mistakes will be forgiven.