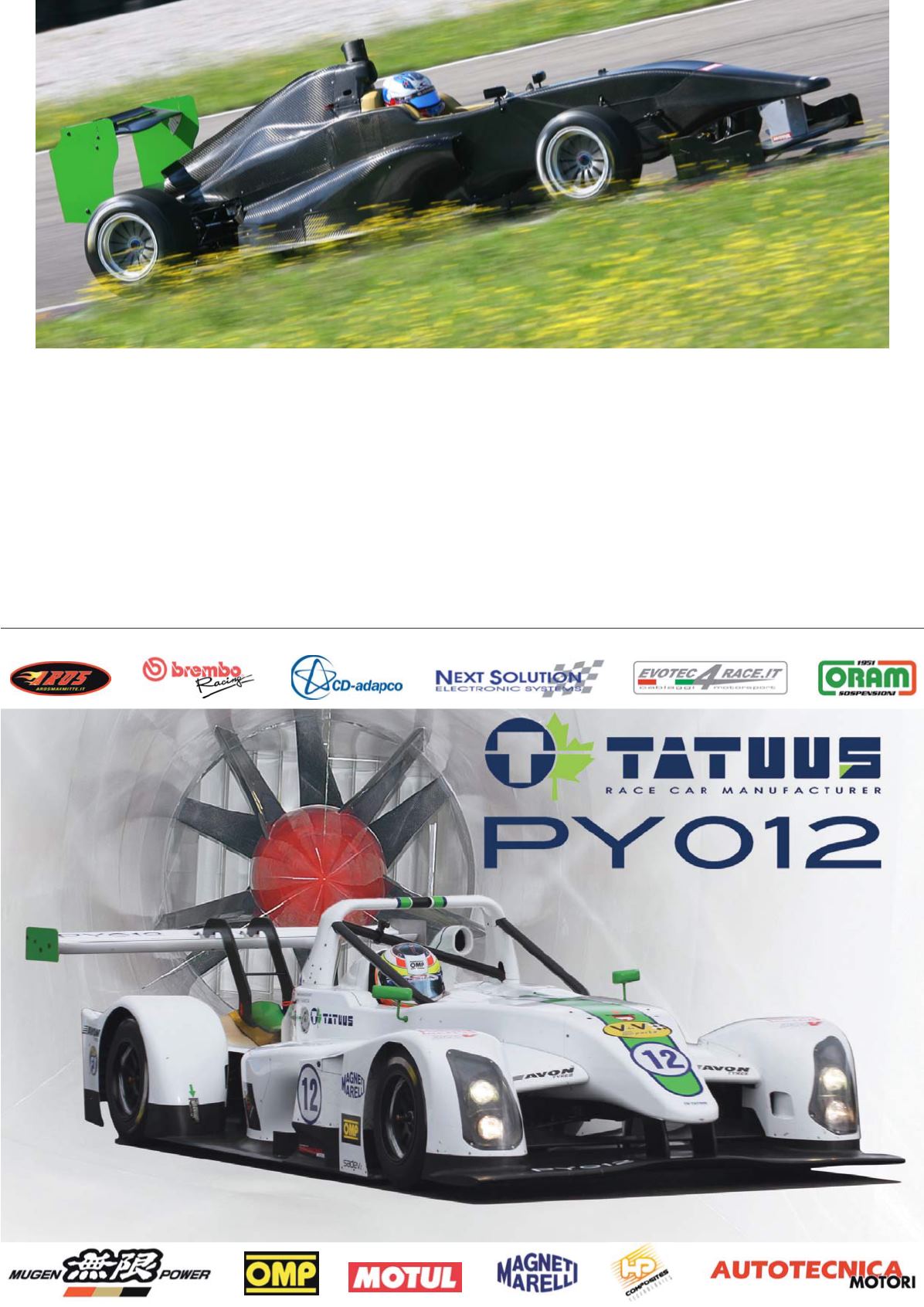 14
WWW.TATUUS.IT
VIA VERGA 12 - 20863 CONCOREZZO (MB) - ITALY
COMPONENT TESTING
z
COMPUTATIONAL FLUID DYNAMIC
z
MACHINING & MANUFACTURING
z
WIND TUNNEL
z
STRUCTURAL ANALYSIS
z
DESIGN & ENGINEERING
so their final assembly is currently
going on at the organization's
headquarters in New Zealand».
How the work schedule looks
like from now to the first race?
«Some of our technicians are
currently deployed in New Zealand
to complete the assembly and
supervise the shakedown of the cars
that will be between December 15
and 17. Our staff will be back to the
country at the beginning of January
to assist to the series' collective test
scheduled for January 14 at
Ruapuna. The first race will follow
straight away the following week,
and the schedule will unfold with
one event per week. The
championship will end on the 15th
of February at Manfield».
Where was the most important
improvement in terms of safety?
«Without a doubt, safety improved
significantly under every aspect. The
new chassis is homologated
according to the FIA F3 2012 rules. If
you consider that the older one
followed the 1999 set of rules, you
can easily imagine how many
components have been improved,
and how much they did improve
indeed».
What are the most important
aspects of this new project
regarding the developmental
character?
«The goal of this car is to be
instructive for drivers that already
have a previous open‐wheel
experience. A large part of the
youngsters that enter this series are
coming from European
championships like Formula 4,
Formula Renault, but also Formula
3. For this reason, the car was
designed to enable the drivers who
already have some formation to go
on and increase their level of
experience».