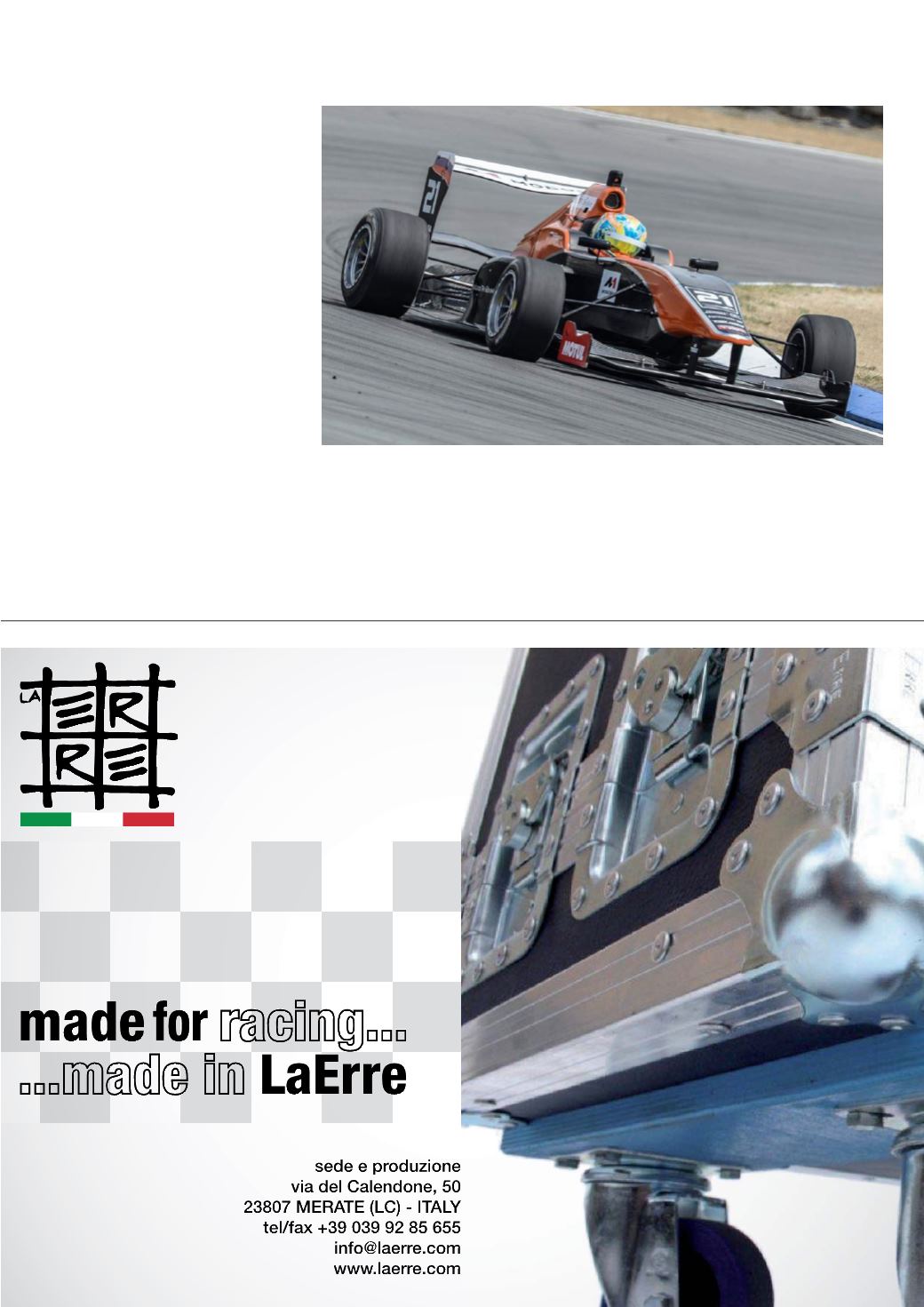 19
it takes to do well in his career.
He has a very aggressive driving style and
he pulled some of the most
exciting moves of the season. His
experienced team‐mate Brandon Maisano
did not disappoint too, as well as Santino
Ferrucci, who turned out to be the best in
the second half of the championship.
Another impressive driver was Indian
Arjum Maini. He lines‐up for the
weekend with great inner peace and he
impresses for how manages to post long
stints of really quick laps straight away.
According to what he showed here, he's a
guy to watch for the future».
Are you satisfied with the support
provided by Tatuus?
«The car's design and reliability left us 100
percent satisfied. It's really easy to manage and
also quick to repair in case of crash.
This are the most important qualities that a
race car must have. In 2016 we will bring some
small upgrades that will make our race car an
even more satisfactory product. We're proud of
the tracktime we were able to give to the
drivers in the five race weekends we held».
What is the secret of your collaboration
with Tatuus?
«We've been working together for the last 11
years. Their engineering staff is really skilled
and they provide the on‐track support that
the teams need».
Can we expect more news for 2016?
«Nothing of particularly relevant at the
moment. In terms of promotion,
we will continue to upgrade that is already
unique. We are lucky to be in a wonderful
country like New Zealand and we're happy to
share it with the drivers coming here to
compete».
Artem
Markelov