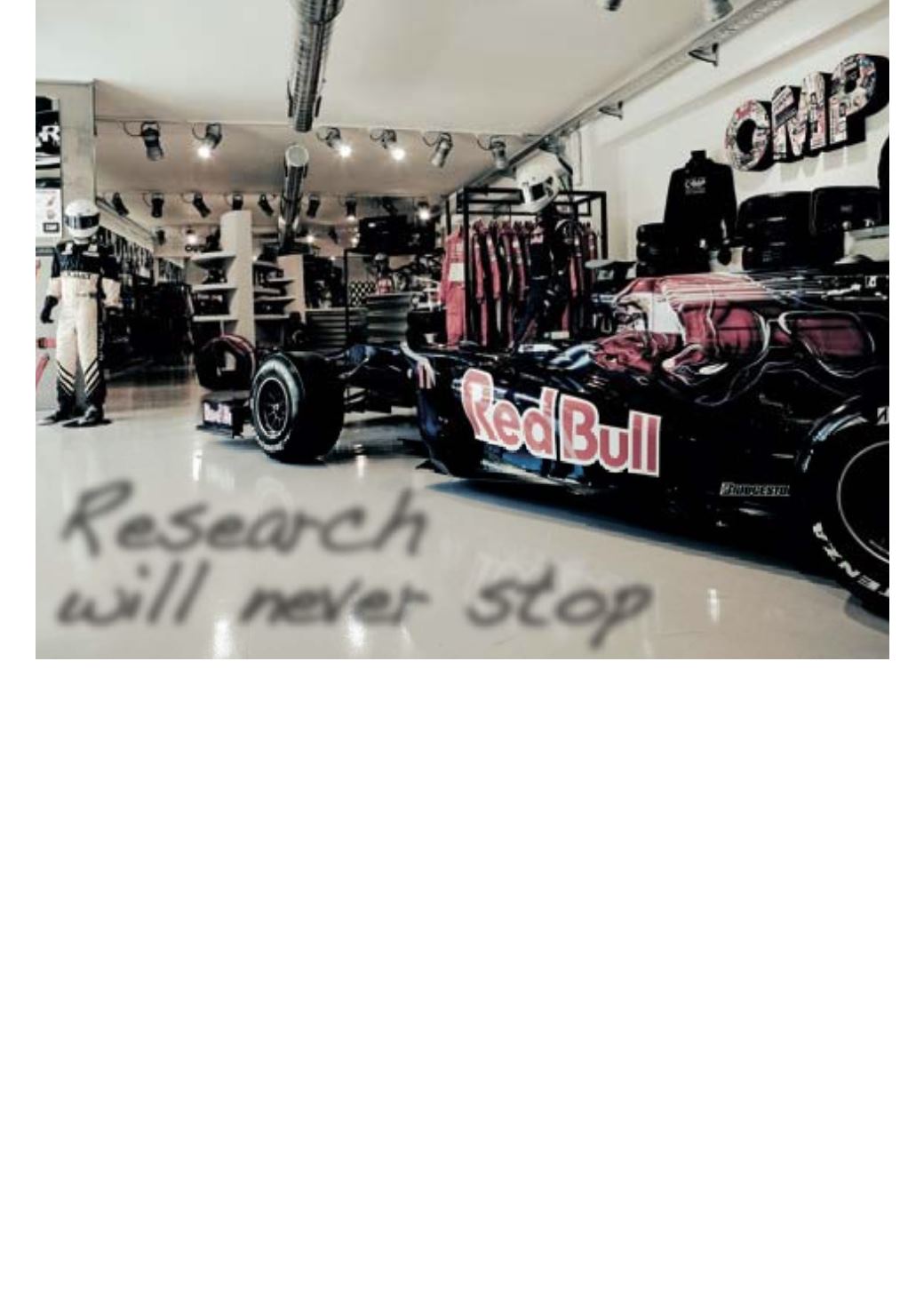 OMP is the face of the successful "made in
Italy" movement. What is the secret?
«It's all about research and innovation. It never
stops, you always have to be ready and active,
search for new products and technology, study
new solutions. In motorsport you cannot slow
down, especially in a global environment. Speed is
not only in cars, but also in our minds and
attitudes».
What are the main markets for your
company?
«We have 82 drivers covered on the map, with the
larger numbers being in Europe and USA where
motorsport is more developed. On the other hand
we also look towards the emerging markets,
Australia and Japan, where we have double digits
margin of growth every year. Motorsport is
becoming more and more important there».
Can you provide us some numbers to identify
the success of OMP?
«The total revenue has surpasses 21 million euros
including the USA division, OMP America,
located in the new Miami headquarters. The
company has 90 people in total».
Innovation is also made with important
collaborations and with the ability to reinvent
the past. How did you come up with the idea
of the Ayrton Senna replica suits?
«It's the result of a wonderful partnership with
the Ayrton Senna Institute, the foundation
created by the Brazilian champion's sister to
provide help to the children living in the
Brazilian favelas. Last year, during the twenty
year anniversary event after the Imola tragedy,
the Institute contacted us for some help in
celebrating the occurrence. So we came up with
the idea of creating a replica of Ayrton's suit, in
this case the one used in 1991 at Suzuka, using
the technology of the time. We created 41 suits,
all of them numbered and framed. One for each
win by Senna in Formula 1».
What is the state of the art in this field?
What are the most advanced materials and
new technologies?
«As I said before, the motorsport world require
an absolute attention to detail an lots of
sensibility towards change. Out technicians are
working on two absolutely new materials but we
prefer to be pretty secretive about them at the
moment. Recently, OMP launched a brand‐new
material called Dyneema, for which we have the
exclusive rights in motorsport. It's a synthetic
fiber, tough as steel and with a better
weight/performance ratio than carbon fiber. We
use it for the safety harness that, since this
season, are fitted on all the cars from the
Formula 1 top teams».
How did your relationship with Tatuus start?
«We are particularly proud of our collaboration,
especially because Tatuus is a proudly Italian
brand like ours. Having OMP safety harness, fire
extinguishers and seats in all the Formula and
Research
will never stop
Paolo Delprato is the CEO of OMP Racing, an Italian company that turned itself in a real center of motorsports excellence.
From the relationship with Senna, Berger and Schumacher to the research over lighter and high‐performance
materials and to the steps in safety made with ideas like the stronger‐than‐steel Dyneema safety harness
