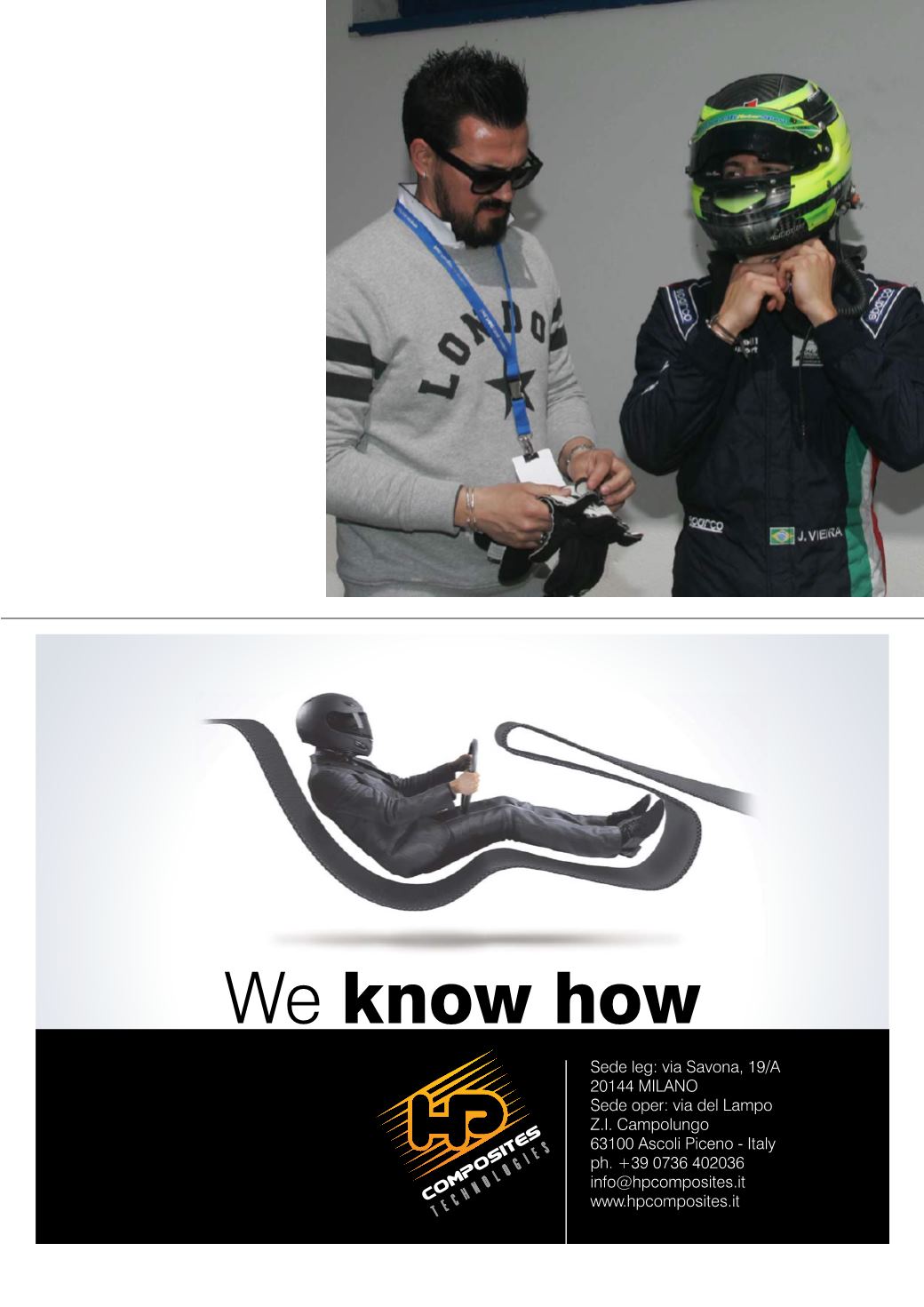 race as a youngster so he started late but he
achieved good results. Last year, for example,
he won his class in the Italian GT
Championship. In 2015, we thought that
having his son with us could be an investment.
So we... parked daddy, who still races
occasionally but is now mainly focused in
managing his son. It's a great family of honest
and passionate people».
What are the most important steps in the
history of Antonelli Motorsport?
«I started off as a driver but I didn't have any
budget, so I decided to chose a role that would
enable me to do what I love. In 1993 I made
myself available to customers through
Antonelli Motorsport and since then we did a
little bit of everything, won some
championship and cruised to 250 podium
finished. The most important moments were
the wins in touring car racing at the beginning,
with some smaller cars that gave us lots of
satisfactions. From 2001 onward we made great
steps, for example building an own super‐
production car to battle with the
manufacturer‐supported teams. We won races
and got many great results. Then we moved to
single‐make racing with the Alfa 147 Cup,