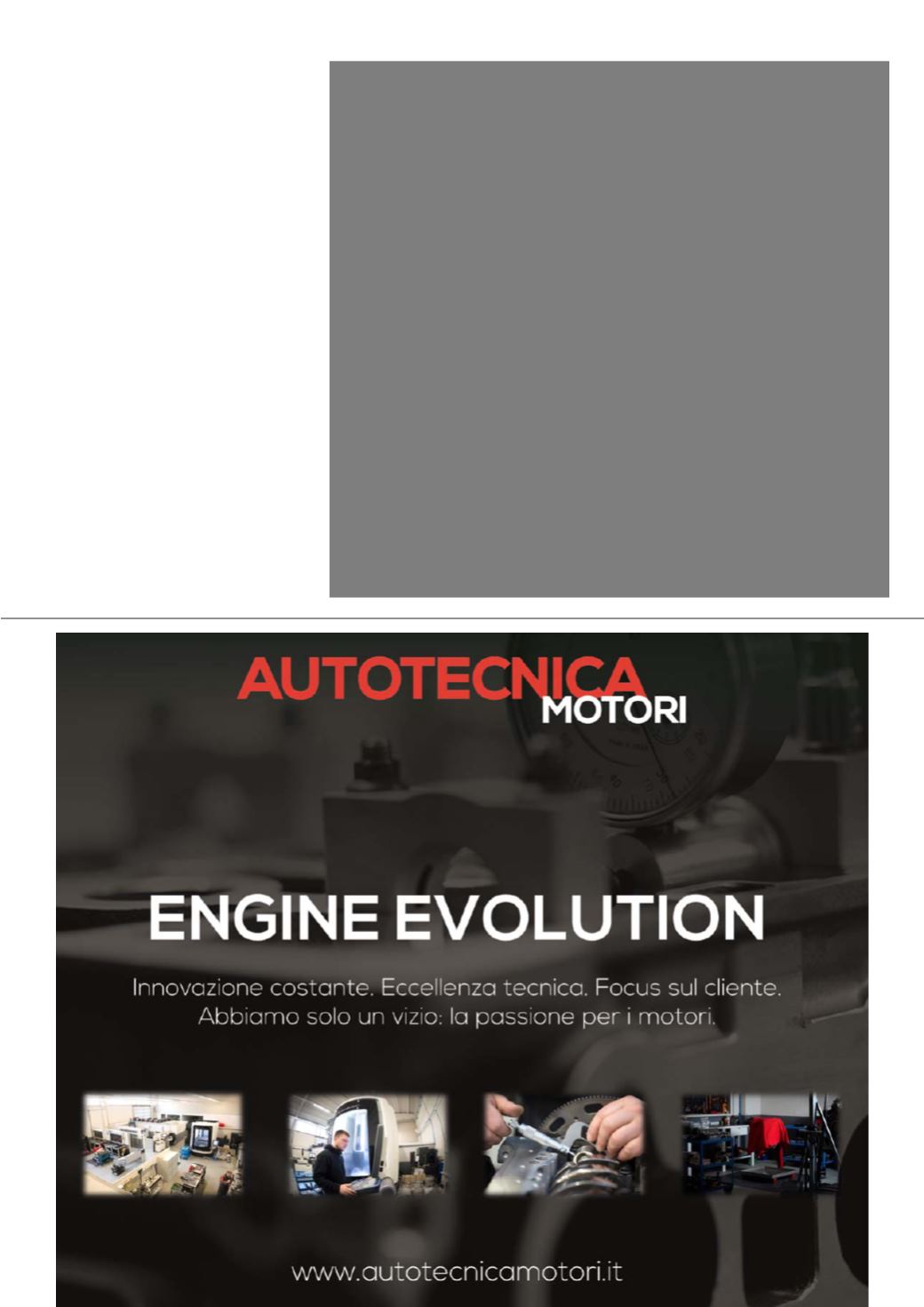 winning at our first year with Balzan, and got
into the World Touring Car Championship as
an Alfa Romeo manufacturer team in 2005‐06.
Last but not least we joined the Porsche Cup,
Formula 4 and the Lamborghini Super Trofeo».
What is your team's strongest point?
«We manage all our racing commitments
despite having many of them. I'm everywhere,
although that impacts my spare time. But if you
want to follow a customer in a proper way, it's
not just about the name. You have to be there.
When the key person is missing, the drivers feel
a little lost. You can delegate once or twice, but
not more than that. If you keep missing, you
become just another racing car rental».
What are the inherent difficulties of
running a team in Italy?
«There are mainly economic issues. In Italy
and Europe we faced a serious economic
downturn. Everybody paid the consequence
but the Italian government keep doing their
utmost to refrain people from spending.
Even the people who have the possibility
of doing so is kept in a limbo because there
aren't clear rules. I hope that Coni and Csai
will step in to ask for a solution».
As a driver, Marco Antonelli made his touring car debut in 1986 before moving to Super
Turismo competition. After capturing good results and being part of the Alfa Romeo
DTM Test team, he founded Antonelli MotorSport in 1993. With his team, he managed
to succeed at multiple levels like in the Porsche Carrera Cup Italia, Italian GT3 Cup
championship, Targa Tricolore Porsche, SuperSports Cup, Italian Supertouring
championship, FIA WTCC, Italian Super Production Championship, Italian Touring Car
Championship, Italian and European Alfa Challenge 147 Cup. In 2007, the team also on
the Italian Hillclimb Championship in the 1.6L class. The following season, they won the
Porsche Carrera Cup Italia My'07, Italian Hillclimb Championship (1.6L and 2.0L classes),
while in 2009 they prevailed in the Targa Tricolore Super Sport Cup (R2 class). More
wins came from the Trofeo Peugeot Speed and Bomboogie Eurotouring at the Motor
Show of Bologna. In 2011, Antonelli scored two wins as a driver in the International GT
Sprint Series (Spa‐Francorchamps and Mugello). In addition to the racing activity,
Antonelli MotorSport provides race car rental services for testing, motorsport and
corporate incentives program. Also, they assist and provide transit, management and
engine tuning services for race cars, joined by custom race ECU mapping and gearbox
rebuilding. Custom suspension set‐up systems are available for race and road cars.
Antonelli MotorSport,
a benchmark
in Italian auto racing